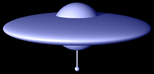 Our Rendlesham Forest field trip ( September 2004 )
All photographs taken on this page were taken by Lee Broadstock,Yvonne South, Trevor Wylde and Brenda Buttler, while on our field trip to the Rendlesham Forest on September 18-19 and 20th 2004.
We encourage other research sites, to take and cross reference any of our photo`s, including them within their own databases and website where they see fit. All that we ask in return is that they please give Ufo Research Midlands and Truth Seekers Midlands credit or a mention as to where the photographs were first viewed.